Our Firm
---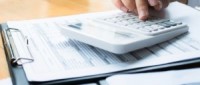 We are an independent holistic financial planning firm.
We are independent and have no corporate ties to use any products. We are not selling a car. Our job is to get you from point A to point B. Sometimes, we may need an airplane, other times a bike will do. We do not sell cars. We implement strategies and manage your wealth.
We are holistic in that we look at the big picture. What effects will the decision we make today have in 20 years or more? How does this strategy affect your tax or estate planning? Therefore, we commonly work with CPAs, attorneys, etc. We believe different professionals have their areas of expertise, but a coordination of efforts is required to bring a solution to fruition.
As part of our due diligence process, we stay current with the ever-changing tax laws.
Financial planning is very intertwined with each individual's life goals, self-identity, and all the ups and downs of life. It often gets very personal. We frequently play the role of a coach as well as navigate our clients through exciting and sometimes difficult life events.
If it's been a while since you've last reviewed your situation, you're welcome to schedule a meeting with us through our online sheduling calendar below:
---