Our Commitment & Our Services
---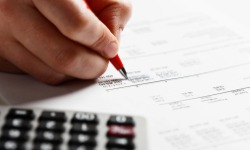 Many factors in financial planning are outside of anyone's control. However, for things we can control, we work very hard to do them well.
We make a conscious effort to make things easier for our clients. Whether it's flagging where to sign, providing a self-addressed stamped envelope, or using an online scheduling system, all client service decisions are made with the EASY button in mind.
We WANT a relationship with all of our clients! There is a clear distinction between doing wealth management and helping you manage your wealth. Your relationship with us is so important to us. However, it takes two to build a relationship. We hope that in time you will see us as people and we promise to always SEE you too.
Through our association with Osaic Wealth we have access to a diverse array of financial products. Osaic Wealth has no proprietary products of its own. This means we are not constrained by any corporate influences and are free to make available those products and services that can best meet the needs of our clients.

In addition, we are separately licensed as a fully independent Life, Health, Disability, and Long-Term Care Insurance Agent. (California Insurance License #0E16649, Maryland Insurance License #NPI99904984, Hawaii Insurance License #367989) We have access to competitive insurance products to use as the risk management piece of an overall plan.
Retirement Planning
IRA's (Traditional, Roth, Rollover, SIMPLE, SEP)
401K & Individual 401K plans
Group Retirement Plan Design and Implementation
Defined Benefit/Profit Sharing Plans
Investment Planning
Third Party Asset Management (Stocks, Bonds, Mutual Funds, ETFs)
Annuities (Variable, Fixed, Equity-Indexed)
Risk Management Planning
Life Insurance (Term, Universal, Whole, Variable)
Disability Insurance
Long Term Care Insurance
College Education Planning
529 Plans
UGMA/UTMA Accounts
Coverdell Education IRAs
Business Continuation Planning
Funding Buy/Sell Agreements
Key Person Insurance
Tax Planning
Back Door Roth Strategy
Super Back Door Roth Strategy
---