Our Committment To You
---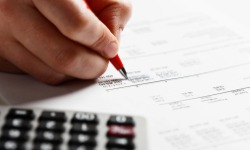 Many factors in financial planning are outside of anyone's control. However, for things we can control, we work very hard to do them well.
We make a conscious effort to make things easier for our clients. Whether it's flagging where to sign, providing a self-addressed stamped envelope, or using an online scheduling system, all client service decisions are made with the EASY button in mind.
We WANT a relationship with all of our clients! There is a clear distinction between doing wealth management and helping you manage your wealth. Your relationship with us is so important to us. However, it takes two to build a relationship. We hope that in time you will see us as people and we promise to always SEE you too.
---