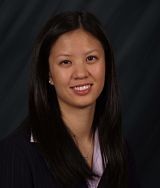 As a financial planner, I strive for a collaborative process that produces a deep long-lasting relationship over a broad range of financial needs. Therefore, my mission is to help clients take advantage of those opportunities by providing them with three key tools:

1. A clear understanding of their goals
2. A well-defined road map to help achieve those goals
3. Ongoing personalized advice to adjust their roadmap when needs change

I cover many areas of financial services, from investment and retirement planning to risk management and estate conservation. As an independent financial planner, I offer services that are designed to lower overall risk and help increase your assets by using various resources and strategies while striving to deliver a high level of service and expertise.

Please visit this site often, since the content is constantly changing. Remember that most people do not plan to fail, but rather fail to plan, so contact me today to take the first step toward planning for your financial future.

Financially Yours,
Donna Lea
CERTIFIED FINANCIAL PLANNER (TM)



Small-business owners will want to take full advantage of every legal tax break available, such as deductions for a home office and automobile expenses.

A business plan can be an important step toward success. Here are some key components to consider.

Some tips for parents and college students to consider, whether opening a new checking account or using an old one.

Considering investing in preferred stocks? This overview examines the risks and potential benefits.