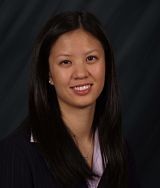 As a financial planner, I strive for a collaborative process that produces a deep long-lasting relationship over a broad range of financial needs. Therefore, my mission is to help clients take advantage of those opportunities by providing them with three key tools:

1. A clear understanding of their goals
2. A well-defined road map to help achieve those goals
3. Ongoing personalized advice to adjust their roadmap when needs change

I cover many areas of financial services, from investment and retirement planning to risk management and estate conservation. As an independent financial planner, I offer services that are designed to lower overall risk and help increase your assets by using various resources and strategies while striving to deliver a high level of service and expertise.

Please visit this site often, since the content is constantly changing. Remember that most people do not plan to fail, but rather fail to plan, so contact me today to take the first step toward planning for your financial future.

Financially Yours,
Donna Lea
CERTIFIED FINANCIAL PLANNER (TM)



A flat 21% tax rate may seem like a good reason for a pass-through entity to convert to a C corporation, but there are other factors to consider.

Explore the basics of equity real estate investment trusts (REITs) including their potential benefits and risks.

This article compares the current economic expansion with prior business cycles and examines developments that could affect future growth.

Find out how individual impact bonds may allow investors to preserve principal and generate income while supporting activities that are important to them.
Estimate the annual required distribution from your traditional IRA or former employer's retirement plan after you turn age 70½.

Use this calculator to estimate the federal estate taxes that could be due on your estate after you die.

Compare the potential future value of tax-deferred investments to that of taxable investments.

A balance sheet summarizes your assets and liabilities and reveals your net worth.